About Us
---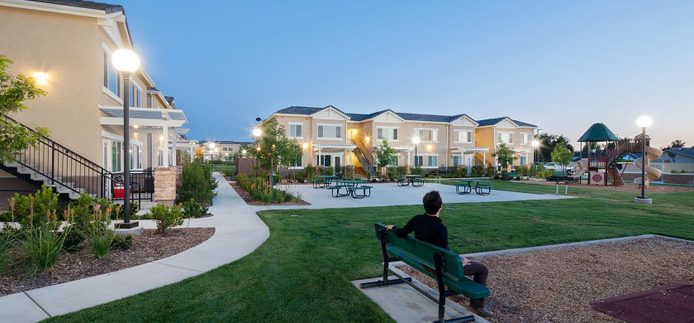 Mission Statement: "Provide low to moderate income seniors and families with safe, quality, affordable housing, coordinated access to enhanced social service programs and the dignity and peace of mind which create a better living environment."  
Founded in 1995, Corporation for Better Housing (CBH) is a 501 (c )(3) nonprofit organization. We believe community action changes lives, embodies the spirit of hope, and makes neighborhoods a better place to live. It's our goal to provide the tools necessary, for these ideas to flourish long after construction is complete. We are committed to providing services free of charge to all our residents. Regardless of the nature of the development, Corporation for Better Housing remains dedicated to its residents, the public, and the communities it serves.   
Our extensive experience developing and managing multifamily housing, has made us a respected leader in the affordable housing industry. With repeat business earned due to the way we manage both, our in-house teams and on-site staff. Corporation for Better Housing has on-site staff working with residents in all 60 of the developments that we own. That's why in the communities we operate, our reputation of being collaborative is renowned.
In our goal to eradicate the "poor and unsafe living conditions" that exist in underprivileged communities today, we pride ourselves on our "boots on the ground" approach. Our management teams are fully integrated into our development process during the construction stages and remain heavily involved in the completion of every development. We are committed to being proactive (and flexible), with the challenges that come with affordable housing.
Corporation for Better Housing;s strength is built on its strategic partnerships. Partnering with industry leaders produces high-quality dynamic developments allowing Corporation for Better Housing to focus on serving its residents needs and fulfilling our mission.
Industry Partners: The development of quality affordable housing has enabled Corporation for Better Housing to forge lasting and fruitful partnerships with many recognized leaders in the affordable housing industry.
Integrated Community Development:

Our strategic alliance with Integrated Community Development has advanced our objectives and produced over 4,000 units of affordable housing.  

Alliant Capital:

A leader in tax credit syndication for the financing and development of affordable housing, Alliant has syndicated deals for Corporation for Better Housing and continues to be an invaluable asset to our development team.

YM Architects:

Formerly John Cotton Architects, YM has provided architectural services for nearly all of our developments. Over the years, the firm has been the recipient of almost 50 design awards from such organizations as the Urban Land Institute, American Institute of Architects, National Association of Home Builders, and the Pacific Coast Builders Conference.

Pacific Western Bank: A long time lending partner, Pacific Western Bank has provided financing solutions that deliver a personal relationship coupled with market expertise that is unique among affordable housing lenders. Pacific Western Bank is devoted to improving the well-being of the communities they serve by committing financial and human resources.
Corporation for Better Housing has partnered with over 20 investors and lending institutions over its twenty-year history and maintains a reputation for building successful and stable assets.
Community Partners: We understand to create enhanced new communities, we must first work in conjunction with the community we intend to improve. Corporation for Better Housing partners with various municipalities, housing departments, service providers and governmental agencies to deliver developments that uplift and enhance the populations we serve.
Financing Programs: We consistently find resourceful and innovative methods to obtain the financing necessary for developing affordable housing. We are experts in affordable housing finance and adept at arranging creative financing plans to maximize value. Our expertise in tax credit equity, government loans, grants, and similar programs, set us apart from many in our industry. Below is a sampling of funding sources we specialize in:
9% and 4% federal and state low-income housing tax credits (CTCAC)

Tax-Exempt Bonds from the California Debt Limit Allocation Committee (CDLAC)

State of California Housing and Community Development Department (HCD)

HOME Funds

Multifamily Housing Program (MHP)

Joe Serna Jr., Farmworker Housing Grant

Neighborhood Stabilization Program (NSP)

USDA Rural Development (514, 515, 521 & 538)

Federal Home Loan Bank Affordable Housing Program (AHP)

Local Housing Departments and Successor Agencies to Redevelopment Agencies